Motorcycle Injury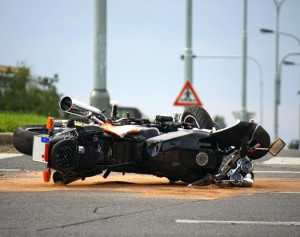 Riding around on a motorcycle can be fun and exhilarating. It provides a rider with a unique driving experience that cannot be achieved behind the wheel of a car. However, most motorists are aware of the added danger of handling a two­wheeled vehicle that exposes them completely to their surroundings and other vehicles without the protection of a door or metal exterior. Sadly, rather than make an effort to take extra care around motorcycles, irresponsible drivers operating a car will behave just as recklessly as usual, putting motorists in grave danger.
Motorcycle Accident Attorney
Others tend to allow personal bias concerning motorcycles to cloud their judgment regarding a motorcycle accident. Perhaps they are not fond of motorcycles and believe that every accident a motorcycle is involved in is the motorist's fault. Professional attorneys like Borron Caballero Trial Lawyers understand that a motorcycle accident should be taken just as seriously as any other accident and act accordingly. No matter how difficult it may prove to be, Borron Caballero Trial Lawyers is dedicated to building a solid case.
Accident Claims
Because most motorcycle accidents cause the motorist to be flung from their vehicle and come into contact with their surroundings at high speeds, the resulting injuries can be very severe. A driver behind the wheel of a large truck that crashes into a motorist from behind may even cause death. Family and loved ones of the affected party will be left without the financial support they may have once received. In order to pursue payment to cover damages, Borron Caballero Trial Lawyers will either reach a settlement or file a lawsuit against the responsible party.
Get in contact with the best motorcycle accident attorney in South Florida and call Borron Caballero Trial Lawyers today at (305) 667-1727 or click here for your free case evaluation. If justice and equity are what you seek, Borron Caballero Trial Lawyers is the defensive firm you need.