Vehicle Injury
Car Accident Attorney in Coral Gables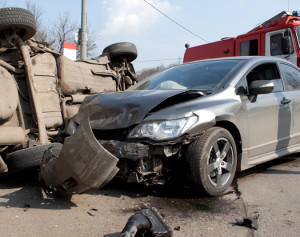 Automobile accidents are an unfortunate occurrence in our day to day lives. It seems that on every corner you turn, there is another head-on collision or sideswipe. Most safe drivers manage to avoid being involved in these sorts of accidents, but sometimes they are unpreventable while other reckless drivers continue to inhabit the road. Dealing with the aftermath of an auto accident presents a whole new, unwarranted stressor in your life that you may not be equipped to handle. For this reason, many drivers turn to an attorney.
Borron Caballero Trial Lawyers know how trying the process of seeking compensation after an accident can be. In a perfect world, every driver would have sufficient insurance and follow the law to a T. However, the reality is that many drivers get behind the wheel of a vehicle without considering what may occur if they are involved in an accident. If you learn that the opposing party does not have an insurance policy that can cover the expenses of the accident, it is vital that you turn to experienced attorneys like Borron Caballero Trial Lawyers rather than attempt to settle the matter on your own. Many drivers are taken advantage of and mislead by people who lack auto insurance.
Lawyers Auto
If you are seriously injured after being hit by another driver, you are entitled to compensation for physical, emotional, and possibly even permanent injury damages. This does not only pertain to other drivers behind the wheel, every day innocent pedestrians and bicyclists are struck by careless drivers and suffer major injuries that may be fatal. If a loved one has passed due to an accident such as this, Borron Caballero Trial Lawyers will take the necessary steps on your behalf in order to seek a settlement.
Contact our Car Accident Attorney in Coral Gables
Take the first step in solving your auto accident nuisances and contact one of the most dedicated Car Accident Attorney in Coral Gables at (305) 667-1727 or click here. Borron Caballero Trial Lawyers is available to listen to your unique circumstances and find the most efficient solutions possible.